TESTIMONiALS
Enjoy a small snap shot of real life testimonials from our wonderful couples
Sam & James
Hey Mon & Jason,
I just wanted to say the biggest thank you to yourself and Jason. You where so amazing to organise everything with and Jason was incredible Friday.
All the best 💕 Sam & James
Photographer: @bxcsmith
Katrina & Josh
"From the moment we made contact with McGee Entertainment everything was effortless. Jason learnt every song we requested without even batting an eyelid and performed them amazingly. The flexibility of having both a performer and a DJ at the wedding meant our ceremony was romantic and relaxed; and by the end of the night the dance floor was pumping! We couldn't recommend them highly enough, they truly were the icing on the cake."

 

Thank you for everything Monique, you guys were honestly amazing! We were so lucky to have you!
Lilia & Simon
I just wanted to say the biggest thank you for your wonderful help and assistance with the booking and lead up to my wedding.

Jason and the band were amazing! I had so many compliments on how awesome and engaging they were! The guests felt like they were at a concert lol! We were all so impressed with the hard work and genuine enthusiasm exhibited by Jason all day! He was nothing short of incredible. And the other guys in the band were excellent and so fun! They definitely made our day and I am forever grateful! I will be posting a glowing review on facebook soon.

Thank you and big hugs!

Lilia and Simon xx

Photographer: Ephemeral Creative (nee Trent & Jessie)

Thomas & Emily
I just wanted to say a big thank you to you, Jason and the boys for such an awesome time making my wedding feel extra special.
Lots of my guests commented how fantastic Jason and the boys were and OMG I loved his version of the book of Love my walking down song. He made that very special and Tom and I will be forever grateful.
Monique, thankyou as well for making the entertainment the easiest by far out of the whole wedding experience for me to organise, make payments and answering some of my dumb questions.
I really appreciate it thank you
Steve & Katie
Jason and the guys were the most perfect addition to our day. From walking down the aisle, to our first dance and everything in between these guys really made each moment all the more special. Not only that, but they sure know how to start a party! They're the most professional group of people I've ever had the privilege of working with, nothing was too difficult. Monique was absolutely amazing through the planning process to ensure the day ran exactly as we had imagined. I had always wanted a musician with amazing guitar skills and a voice to match and we certainly got that! I feel so lucky to have had these legends as part of our wedding. Thank you!!
Photography: KateNutt.com
Erik & Svea
"Thank you! The day turned out so much better than we ever imagined, we couldn't have asked for a better day or better suppliers!

We are super happy with the music you guys provided, it was exactly what we wanted. So many people commented on how good the musicians were, and we certainly noticed it ourselves as well!"

Amazing feedback about Jason McGregor and The Smyths from the gorgeous newlyweds Erik & Svea X
Matty & Jess
When it came time to find entertainment for our wedding, a quick Google search led us straight to McGee Entertainment. After an initial chat with Business & Event Director, Monique Cribb, we knew we had found what we were looking for. Monqiue was a pleasure to deal with from the get go, and made the entire process easy and stress-free. On the big day, Jason and the band were ready to go - on time, even with a slight change of location due to inclement weather. The music was perfect - from Jason's incredible solo performances, to the bands' swinging set - there was something for everyone. If you're looking for variety, true talent and excellent value for money - look no further. You've found what you're looking for.
Katey & Barry
I just wanted to let you know that James was excellent at our wedding on Friday. We had so many people compliment on how good he was, he really read the crowd well and had everyone up on the dance floor. I only briefly got to chat with him, but please pass on my thanks and let him know we'll definitely be recommending both McGee and James to anyone who is planning an event.
Alex & Sophie
Jason's performance was amazing. We were looking for a John Mayer type artist for the wedding and when we heard Jason at the farmers market we knew he would be perfect and he did not disappoint on our wedding night.

Every single song he played turned out to be the exact same music we listen to and it was so good to see everyone enjoying the atmosphere that he created.

Well done Jason, you did an incredible job and we are both so happy that you were there to set the mood for our wedding.
Matt & Steph
The day was fantastic and everything went off as planned. Jason and the guys were perfect and everybody kept complimenting them on how good they are. As you can by the pictures, there was lots of dancing.
Thank you for making the entertainment side of a wedding simple and stress-free. It definitely made our lives much easier. And thank you to Jason and the boys for playing the perfects songs to get the crowd dancing.
Scott & Stephanie
Just wanted to say a big thank you to Jason, yourself and McGee for making our day a great success. Jason was perfect and we received so many comments on him. He really added another level to the afternoon and is a very talented musician. Please pass on our gratitude to Jason for being apart of our day
LISA & CAMERON
"I just wanted to let you know that we were so happy with how everything turned out on the day. I actually had to look up and check if James was singing during the signing of the registry as he was so good I thought it was the John Legend track and not live!!
James came and said hi to us after we'd sat down at the reception and was incredible all night long. He even let my cousin and hubby on the microphone for their own version of one song lol.
I also can't thank you enough for all your help in the lead up to the big day, you were so easy to deal with and it felt like nothing was too much trouble, even all of my questions haha!"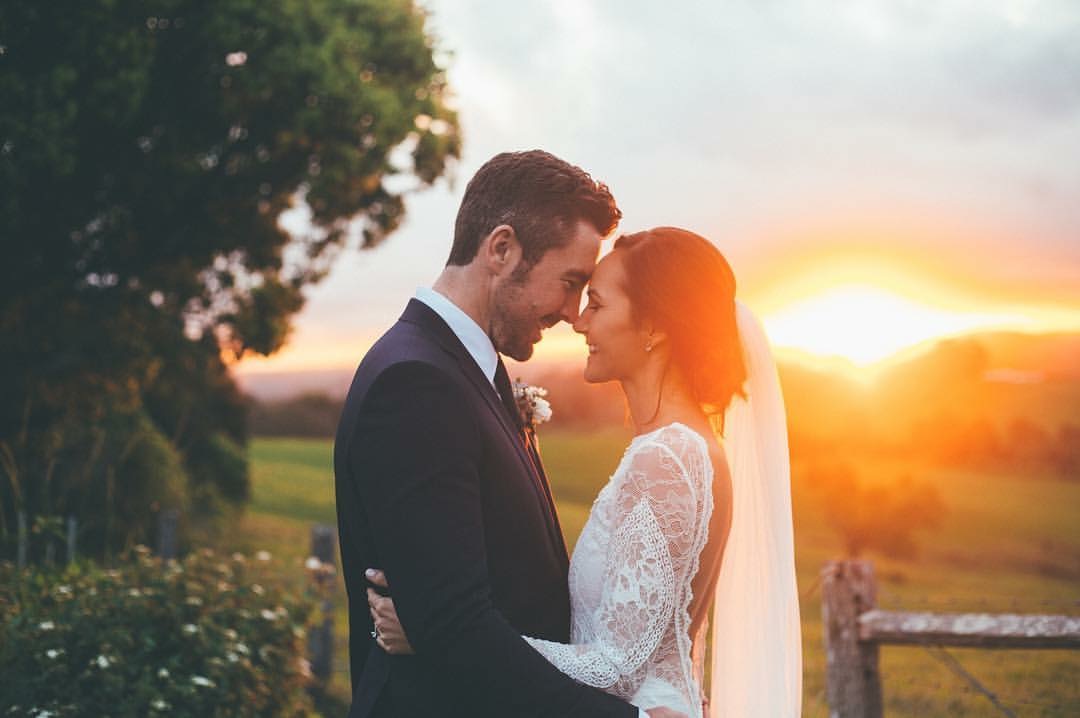 Ryan & Tara
We had Jason for our reception on our wedding day and he was absolutely amazing!! We were so happy we chose Jason to perform, he perfectly suited us and our day to a tee. His voice is great and I don't think there was one person sitting down, everyone was up dancing the whole night. Our guests were raving about him for days after! He played everything we wanted and he really made the night more memorable for all of us. The whole process with McGee Entertainment was seamless and was such a pleasure. If we ever have another event we know who we are calling!
Tom & Emily
We had the absolute best day on our wedding day and Jason and the guys were fantastic on the night. Lots of our guests commented on how great the band were and everyone danced along to them all night.
In terms of everything on the night, it all went so smoothly with the band. They were fantastic. We didn't have any issues and like you said, we didn't actually have much to do with them on the night, but the band talked to our MC's who commented to us later that they were great and very professional.
Emily + Tom
Photographer: Ivory and Rose
Darren & Gemma
We could not be more happy with choosing Michael Eotvos for our wedding day.
Not only was he lovely to talk to but he truly made our wedding reception an event to remember.
All of our guests commented on how beautifully he performed during our canapes/ cocktail hour.
Moving into the reception Michael was a pleasure to work with - provide an amazing array of music for our guests, everyone was entertained all evening.
Before our first dance Michael came over to ensure he had to right version of our song which put our mines at ease.
All the small touches and personalised service really makes your wedding day unique.
We cannot recommend Michael enough as he really was everything we wanted in a musician for our special day!
Thank you Michael and McGee Entertainment for all your hard work and dedication!
Photography: Studio Impressions
Dylan & Kathryn
Hi Monique, Just a quick note to say thank you for all your help leading up to our big day. And thank you to Jason & The Smyths for their awesome performance on the day. Jason was perfection for ceremony and cocktail hour and the band for dinner and dancing were ON point. All our guests have been commenting on how great they were. Special thank you to the band for learning and going with Dylan's grand plan for his song, it was beautiful.
Thank you again, Dylan and Kathryn Evans.
Tom & Emma
Thank you! I've been thinking for awhile about how to articulate the words i want to use to describe our wedding day and the incredible talent of Jason, how how magic he made it.
We had Jason sing the ceremony, cocktail hour as well as DJ/ Sing at the reception and everyone had told me leading up the our wedding was to stop and take in the moments
One particular moment for me was after the ceremony as Tom and i were signing all the paperwork, Jason was singing Tenerife Sea and i looked at Jason and then at Tom and said WOW, he is amazing and it sounds fantastic!! how good is this!! i could not stop grinning!
Walking down the beach to his beautiful acoustic guitar and vocals was better then i ever imagined.
Jason was even kind enough to let my Sister in Law take the mic for impromptu sing a long ;)
We received so much positive feedback from everyone about how friendly, professional and talented he was and how he managed to read the crowd for our laid back beachside wedding perfectly and of course got everyone up and dancing~
There is a reason he is an Award winner, i cannot recommend him highly enough and we feel really blessed and fortunate that we were lucky enough to have him apart of our wedding!
From day one with Monique and Jason it has been easy, stress free and friendly, we enjoyed drinks together at our first visit to see Jason in Brisbane city and ever since then she has taken a genuine interest in our wedding and gone above and beyond to make sure our experience has been a positive one.
We will be regulars at your gigs from now on.
Thanks again for everything!
Emma and Tom
Jamie & Kieren
What was the highlight of your experience with McGee? We would love to know what we did well!: The whole process from the booking, the lead up to the wedding and the follow up was wonderful. Monique was so professional and lovely to deal with and was always happy to help. The song list and run sheet were spot on. Thank you so much!
Artist testimonial: "We would highly recommend Oscar Richardson! His live music at our wedding was just fabulous and he had a crowd on the dance floor - young and old - late into the night. He was perfect for the venue at Osteria. We can't thank him enough".
Emma & Aaron
Just wanted to let you know that Jason and the guys did an amazing job at our wedding last month.
The transition to each performance was seamless and highly professional. It was so great not to have to worry about music at all at any stage through out the day.
I got great feedback from all the guests who said they loved the music and the number of people dancing for most of the night was also a testament to this. I started dancing straight after dinner actually and when I said to my wedding coordinator what is the time? When are we cutting the cake? She replied "oh I thought you were just going to dance now and not worry about any of the rest of the formalities" I quickly reminded her that cake was still very important to me!
Anyway just wanted to let you know how happy we were we everything and really appreciated the great service you, Jason and the rest of the team provided.
Christina & Nathan
We were extremely happy with Michael's performance - both live and as a DJ. Our guests were coming up to us all night telling us how amazing he was! He was flawless and everybody was up on the dance floor having a great time. He read the room perfectly and made sure we had nothing to worry (or think) about. I refer to him as "our secret weapon" - he was that good! Everything flowed seamlessly and his timing was perfect. We truly believe that musicians bring a certain atmosphere to any occasion and Michael certainly delivered. We could not be happier! Thank you for all your assistance with the lead up to our wedding day and for the opportunity to have such wonderful entertainment on the day. Christina and Nathan =)
Bonnie & Gregory
I just wanted to express my sincerest thanks to James and his band for their performances on our wedding day in June.
James and his band ensured that our dance floor was full all night. Their performances were faultless and I've had endless comments from guests about how wonderful the music was all day. Several of our relatives and friends who didn't leave the dance floor were people I'd never seen dance before – for which James and his team were solely responsible!
I am sorry I didn't get the opportunity to thank James myself in person at the end of the night, but we truly appreciated what a wonderful job they did.
I also wanted to express my appreciation to you for your assistance in ensuring that the entire music organizing process was stress free! You were an absolute joy to deal with at each and every stage, ensuring that the music for our big day was something that I didn't even need to think twice about, let alone stress over.
Thank you for a day filled with joy, happiness and great music – I would recommend your company to anyone!
I hope the opportunity arises to work with you again in the future.
Photographer: @justforlovephotography

ASHLEE & JESSE
I am just sending you this email to let you know how fabulous Reece Freeman was on the day of our wedding last month!
Jesse and I were so impressed with his professionalism, his voice, the song choices, just everything! We were obviously very busy during the day, but Reece made his transitions between locations so easily and without a fuss, I was surprised when I saw him in each new location set up and ready to start his sets again! So impressive.
I made sure I listened and took in every detail when I was walking down the aisle, and I can tell you that Reece sang our song perfectly! What a voice...
Guests advised us that during canapes, the song choices were awesome and the volume was perfect. It was enough to be able to sing along if they wanted, and still be able to have a conversation.
We had a few timing changes on the night (as you do!) and Reece consulted with us about what we wanted to do and when, which I thought was just fantastic! Everything ran so smoothly, and our guests danced the night away to awesome tunes! Everything that we requested, Reece did 😊
I just wanted to let you know that we are so appreciative of this, and will highly recommend Reece and McGee Entertainment to any of our friends/family who should require entertainment for their wedding or special day!
Thank you for assisting us along the journey while we planned for our day - it was simply perfect.
Ashlee and Jesse
xx
Daniel & Lauren
I cannot explain how absolutely amazing Jason and the guys were. They honestly made the night, and every single person at the wedding could not stop singing their praise! We truly cannot thank you and the guys enough for how wonderful you have been throughout the whole entire process, and of course for how amazing they were on the night.
Hope you are all really well – and please pass on our gratitude to the band, they were truly brilliant!
Greg & Jess
Hi Monique and Jason!

Greg and I just wanted to thank you for the professional service you offered us on Saturday and also the great live music!

You had our whole wedding Up and dancing and gave our night the best vibe! We truly appreciated it . There were so many people complimenting your performance Jason and the Smyth's and many guests asked where to find you! Of course we told them McGee entertainment!

Our first dance was so moving being played live. It was such a special moment for Greg and I, made even better by you.

Thank you, thank you for making our day extra special!

Cheers,

Greg & Jess
Photography: Life & Love Photography
Sam & Caitlin
We couldn't have asked for a better entertainment company to deal with for our wedding. Monique at McGee Entertainment was always happy to accommodate all of our requests, and nothing was too much trouble. When the big day rolled around, everything ran so smoothly and I even caught the band allowing a request for the Zorba dance for one of our Greek guests, without batting an eye. What a day! Thanks for everything Monique, Sammy and I are totally wrapped!

Apart from getting married, we were most looking forward to listening to Jason play at our wedding and he didn't disappoint! Jason was absolutely amazing, everyone was blown away, especially us. We could not have asked for a more professional musician with the most stunning voice. Thank you so much Jason, you made our day! --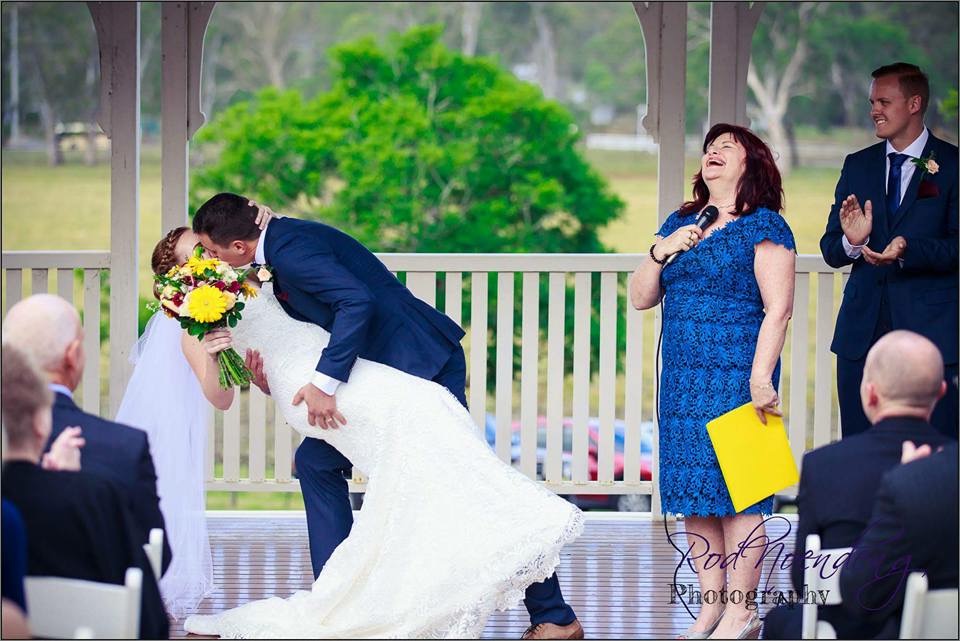 Andrew & Jess
Jason was fantastic and an unbelievable addition to our wedding, I was getting questions and comments about his many talents all day/night and would defiantly recommend him to anyone. We couldn't have been happier with how he performed and are such looking forward to seeing him at the markets again very soon! Please thank Jason again for us, he was really the icing the cake for us.
Ben & Georgia
We had a fantastic wedding day and were really happy with the entertainment! It was really nice to have Mik part of the day. He played some great music and had everyone enjoying themselves on the dancefloor! We would definitely recommend McGee Entertainment to others for their wedding.
Thanks again to you and Mik for all of your help. Georgia and I really appreciated it.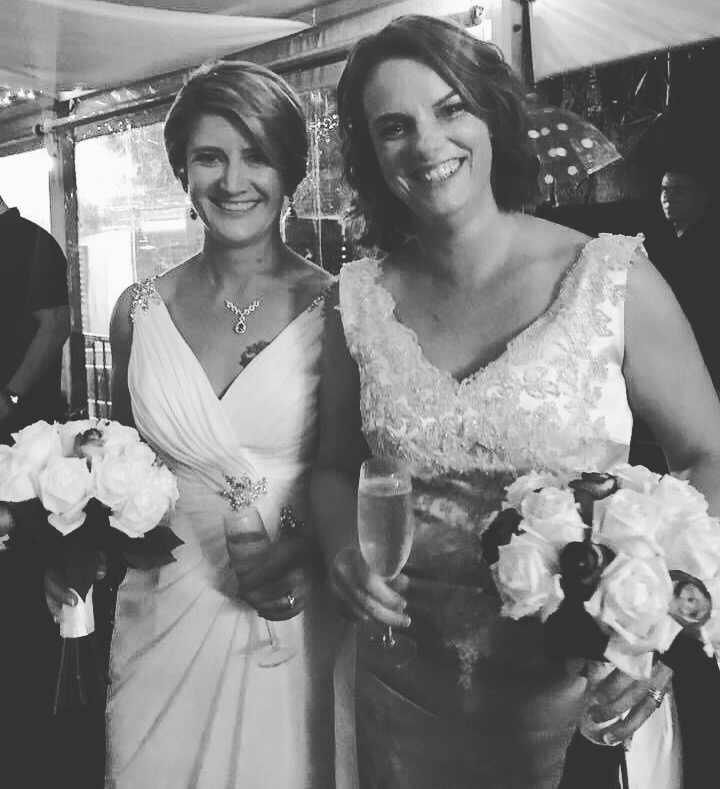 Erin & Mel
We can't begin to tell you how grateful we are for Jason and the Smyths performance at our wedding on Saturday.
Jason played so beautifully at the ceremony and pre-reception drinks and the band was simply amazing during dinner and after. Everyone was up dancing and having an absolute ball which is exactly the celebration we wanted to have.
We got lots of questions about who they were and how to get on to them for future events and we'll be sure to pass on your details.
Soren & Nicole
We would firstly like to say thank you very much to yourself and the band for being a part of our special day. Jason and the band where professional and played some fantastic music! We have had so much positive feedback from our guests about the performances, specifically with the range and variety of songs. From the initial meeting we had with you, it was such a simple process and both Soren and I would like to thank you for this. We are so delighted that we chose McGee Entertainment and we will recommend you to all of our friends and family.
Jace & Vicki
Jason & Scotty were fantastic!!! Everyone loved them!!! I could not fault them... It was a perfect night! Thank you to all of your making our day run so smoothly!"
Anthony & Pamela
All I can say is WOW!!! WOW and WOW...
Oscar Richarson was amazing and did beautiful solos of my three requested songs for our ceremony. He created a beautiful relaxed ceremony. While we were getting our photos taken on the grounds we could hear him play at cocktail hour and this was just as amazing!!
The reception, the fun walk in music was perfectly timed and great. Our first dance, cake cutting perfect. Perfect. Perfect
The drunk, fun part of the night the trio created the atmosphere exactly what we wanted,everyone up dancing and fun!!
The only negative was there was an end.....
Thats it!!!!
Thank you to McGee entertainment you guys are definite rockstars at weddings and I will and have been telling all my friends who were there and who weren't to book you guys!!
Anthony & Jess
I just wanted to say a massive thank you to Jason, Mik, Jeremy and you for the amazing day. Working with you in the lead up, even with all our venue issues, was so easy and your help with the run sheet was great.

What a day! From the moment I walked up to say hello I was so happy that I chose Jason to play. Jason was amazing for the ceremony and listening to him while I waited for Jess to appear is one of the most vivid memories I have of the day. I wish I got to hear more of him through the canapés however everyone I have talked to has told me how great he was.

Having the band play the sets we worked out was also perfect. I know we were running a bit late for things but the boys just rolled with it and I have had so many people ask where I found the band and how good they were in every set. We all had such a great time and the music was such a big part of that. Our first dance song was played so perfectly and is another moment I will never forget.

Thank you again for making our day so unbelievably amazing!!

Anthony
John & Gianna
I just wanted to say a big thank you and your team for doing a wonderful job on our big day (20th of May).
I had managed to thank Angie in person for doing such a great job on singing our wedding music and what a warm soulful voice she has! I wasn't able to tell Jack myself what an amazing job he did too! He played the guitar so well and the two make a great team. I could see he was very kind and friendly to my guests. We had a lot of people ask us where we had found your company and the singers, which of course we told them about Mcgee's.
I just wanted to say, it was difficult finding the right singers for our wedding, there were a quite a few singers and musicians who could play well however, I basically looked for the person who was the closest to sing Etta James' songs which John and I found Angie could do beautifully and in her own way too.
Thank you for your professionalism, the duo really got everyone dancing and having a great time.
Kind regards,
Gianna and John
James Fox Higgins
I just submitted my review to ABIA! We made you and McGee Entertainment and band as our favourite vendor😃
A BIG THANKS to you for helping us out and for being patient all throughout the process.
We had an amazing wedding, more than we were expecting!
James and the rest of the band were awesome! I didnt quite catch the name of the female vocalist but she was so lovely! Thanks to the band for allowing me to jam with them, my husband Jason was so surprised to see me play the drums and it indeed was a special moment for us.
Please give our hugs and kisses and a BIG THANK YOU!!! to James and the rest of the band for an awesome entertainment!
Maria and Jason
Sarah & Isaac
Our wedding was the most amazing day thanks. Everything went perfectly, and everyone had a really great time. James did a great job with the music - I had a fair few people comment on how good James and the band were. I was a bit disappointed I didn't get to experience his solo music during the cocktail hour while we were off getting our photos, but our guests really enjoyed it. I really appreciated him learning some of our song requests too – he did really well with these!
Tim & Ernesto
We were absolutely delighted with James and his fabulous live performance at our wedding! We were lucky enough to be interviewed for the first edition of the Same Same weddings online magazine, published by On Trend Bridal. In our interview, we gave James and McGee entertainment the following shout out:
"We were also very privileged to have James Fox Higgins, a very talented singer and musician from McGee Entertainment, who performed a live acoustic set for our wedding ceremony and reception. He created the perfect mix of soul, funk and groove to create the perfect soundtrack for our Byron Bay wedding."